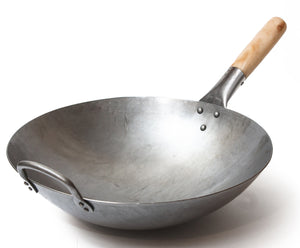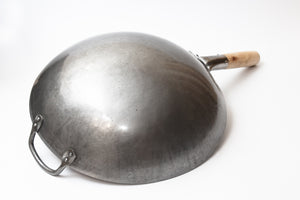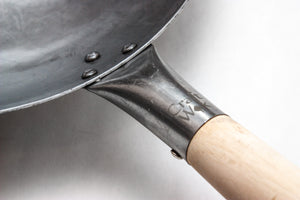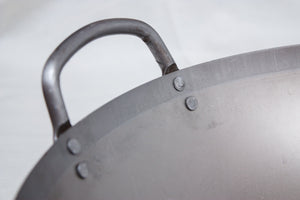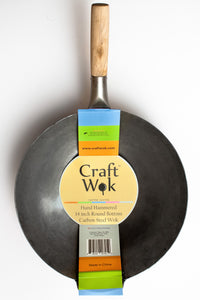 14 inch Carbon Steel Craft Wok with Wooden and Steel Helper Handle (Round Bottom) / 731W88
review
beautiful and well made Wok. took longer to temper and season than I thought (outside on a camp stove @ 29 degrees F) but even more beautiful when finished. I've cooked with it 3 times and it's fun and intuitive to use. looking forward to rockin' out some General Tso's chicken!
Great wok
Not much to say, this wok has been super high quality! Have had good use from it for almost a year.
Great Wok!
My first wok was preseasoned and I was a bit hesitant to go through a seasoning process. There are some great online resources for proper seasoning and I read many of them prior to going through that process. I was surprised at how quickly the wok will start to rust as the protective coating is removed. I just used a burner on my gas stove and it worked fine to get that nice, blueish color. This is a very, very nice wok and is very well made. Been using this a year and have no issues with a loose handle and I live in a desert climate that is very dry. Not sure this is a wok I would buy as my first wok since there is a bit of a learning curve. But, for those of us who have used a wok previously and are familiar with caring for cast iron or carbon steel, this wok will be your friend for a very, very long time.